Welcome to L. E. Phillips Senior Center
The L. E. Phillips Senior Center welcomes you. We are here to support and enrich the lives of adults ages 50 and over in Eau Claire County and surrounding communities. The Senior Center offers programs and services at our senior center that will help you actively age.
Join over 2000 members of all backgrounds, as we work together to age well through social, educational and active programs.
Most importantly, we are here for you! Please stop in and ask any questions you may have. We would love to give you a tour of our facility and show you the great things happening every day.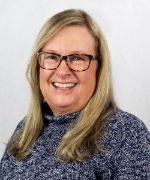 Jackie Minor
Executive Director